About the Editors

Meena Singhal (Ph.D. in Second Language Acquisition and Teaching, The University of Arizona) is the Founding Editor of The Reading Matrix: An International Online Journal and Co-Founder of ScriptoPro. Previously she served as the Associate Vice President of the Pacific Coast Campus at Long Beach City College, the Dean of Arts, Humanities, Social Sciences, and Library at Santiago Canyon College, and the Dean of Academic Services at Long Beach City College.
Her dissertation, The Effects of Reading Strategy Instruction on the Reading Comprehension, Reading Process, and Strategy Use of Adult ESL Learners investigated the effectiveness of a Web-Based Reading Instruction Program to teach reading strategies to college-level ESL students. In particular, it examined how such a program may help ESL students learn and practice reading strategies, and develop the academic reading skills, as well as the necessary skills to interpret literary works they are exposed to in their freshman composition courses, in order to improve their overall reading comprehension, strategy use, and reading efficiency. It also explored the potentials and limitations of using a web-based program for teaching reading strategies.
Before coming to the United States in 1996, Dr. Singhal taught with the Calgary Board of Education, Chinook College, Victoria School LINC program, Calgary Immigrant Women's Association, Mount Royal College (Calgary, Canada), and the Creative Language Group (Montreal, Canada). She received a B.A. in English Literature and a B.Ed. from the University of Calgary, and an M.Ed. in Teaching English as a Second Language from McGill University. She is the recipient of a number of awards, the most recent being the Excellence in Teaching Award and Innovative Teaching Practices. She has presented at numerous local, national and international conferences. She has also held workshops on reading instruction, and language teaching and the Internet. Some of her publications including her research on literacy and technology, and second language reading have appeared in Language Teaching and Research, ON-CALL: The Australian Journal of Computers and Language Education, Arizona Reading Journal, ELT News and Views, and Language Learning and Technology.
Dr. Singhal has published widely including two books, Teaching Reading to Adult Second Language Learners: Theoretical Foundations, Pedagogical Issues, and Current Issues and Landing a College Job: A Practical Guide for English, ESL, and Foreign Language Job Seekers.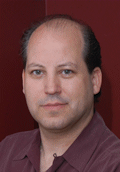 John I. Liontas (Ph.D. in Second Language Acquisition and Teaching, The University of Arizona, 1999) teaches graduate-level courses in ESL/SLA theory, methodology, and multimedia technology as well as graduate courses in curriculum theory and development for the SL classroom, cultural literature, foundations of bilingual education, content area English as a second language, and psycholinguistics and language acquisition. He joined the faculty of the College of Education at SUNY Fredonia in Fall 2005 where he is currently an Associate Professor of TESOL and SLA Specialist, performing research and development in second language teaching methodology, figurative competence, curriculum and program design, and multimedia-based learning. As the TESOL Program Coordinator, he coordinates and directs the TESOL Education Program and the Professional Certificate Program TESOL K-12; oversees curriculum planning and graduate course/program development; coordinates the Practicum and Capstone Research Project/Thesis for M.S.ED graduates; and advises graduate students who are pursuing New York State Education Department certification in TESOL K-12.
Dr. Liontas received his B.A. in Germanistic studies and Education in 1985 from the University of Siegen in Siegen, Germany, and his M.Ed. in Foreign Languages in 1989 from the University of South Carolina in Columbia, SC. He is the recipient of numerous local, state, regional, national, and international teaching awards, the most recent of which are the 2000 ASU Professor of the Year Finalist, the 1998 University of Arizona Teaching Assistant of the Year Certificate of Achievement, the 1997 University of Arizona Foundation Outstanding Teaching Award, and the 1997 Pi Lambda Theta International Honor Society and Professional Association in Education Award. As a recipient of the 1992 Golden Apple Award, he was featured on WBTW TV-13 Eyewitness News and was also the 1993 North America Global Classroom Teacher Award Finalist. While teaching German and Spanish for the state of North Carolina (1989-1994), he wrote, produced, and directed several German cable television and radio broadcasts, one of which aired on The Learning Channel, Channel 27. During that time, he was twice selected as the state award winner in teaching and technology for the state of North Carolina (1991 & 1992). Dr. Liontas has delivered several keynote addresses and conducted over 155 presentations, lectures, and workshops at local, state, regional, national, and international conferences in the United States and abroad and has published textbooks and articles in the area of curriculum design and development, on writing and reading, on idiomaticity, on technology-based language instruction, and on interactive games and game approaches. He currently serves on the editorial boards of the CALICO Journal, Perspectives: Journal for Interdisciplinary Work in the Humanities, Journal of Language and Linguistics, Linguistik online, and The APAMALL Journal, and is the Editor of The Reading Matrix: An International Online Journal, www.readingmatrix.com. From 1991-1995 he served as the editor and publisher of The Crescent Newsletter, the state newsletter for the South Carolina Foreign Language Teachers' Association. He is currently working on the production of a multimedia computer software called It's All Greek to Me!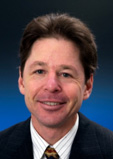 Adrian Wurr received his PhD from the University of Arizona in 2001. He has held faculty and administrative posts in the US, Japan, Vietnam, and currently works in Kuwait. A Fulbright Scholar in 2007, he has published numerous scholarly articles in the U.S. and abroad on literacy, assessment, Teaching English to Speakers of Other Languages (TESOL), and service-learning. He co-edited, Learning the Language of Global Citizenship: Service- learning in Applied Linguistics (Wiley, 2007) and its sequel, Learning the Language of Global Citizenship: Strengthening Service-Learning in TESOL (Common Ground, 2015), as well as Writing, Service-Learning, and Community Literacy: A Critical Sourcebook (Bedford/St. Martin, 2010). He has served guest editor of Reflections: A Journal of Public Rhetoric, Civic Writing, and Service Learning (2007), The Reading Matrix (2011) and the TESOL Journal (2013).